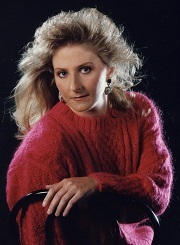 Adrienne deWolfe is an award-winning novelist, as well as a journalist and publicist.  She has written four #1 bestselling Historical Romances and a bestselling non-fiction ebook series, which teaches aspiring authors how to write Romance.
Adrienne's fiction debut occurred with the publication of #1 bestselling Texas Outlaw, the first book in her Wild Texas Nights Series, which broke industry records when it was nominated for two Rita Awards by Romance Writers of America (RWA). Two books in the trilogy were finalists for the Reviewer's Choice Award from Romantic Times Magazine (RT.) The series remained on Kindle's Top 100 List for seven months.
A popular conference speaker, Adrienne taught  the course, How to Write a Novel that Sells, for several years at a Texas college, and she continues to coach individual students -- two of whom have risen to #1 on Kindle's Top 100 List.  
Never one to rest on her laurels, Adrienne is still writing award-winning material. She received the Best Historical Romance of the Year Award and the Cameo Award for Strong Woman Characters from Calico Trails Magazine (for Texas Wildcat.)  His Wicked Dream (Book 2, Velvet Lies Series) was chosen for Doubleday's prestigious Book of the Month Club. Her non-fiction writing awards include two Bronze Quills from the International Association of Business Communicators and the Best Promotion in Texas Award from the Texas School Public Relations Association.
When Adrienne isn't writing, she indulges in her other passion: literacy. She works for the Institute of Reading Development, where she helps parents and teachers find resources for struggling students. 
---
The text of this webpage is available for modification and reuse under the terms of the Creative Commons Attribution-Sharealike 3.0 Unported License and the GNU Free Documentation License (unversioned, with no invariant sections, front-cover texts, or back-cover texts).