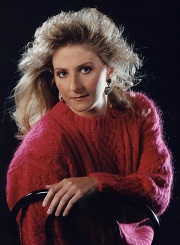 Adrienne deWolfe is a bestselling, award-winning author, who has worked as a print journalist, publicist, and college fiction teacher. She applies this professional experience in her role as a fiction writing coach, who has helped numerous students write bestselling novels.  
Adrienne's fiction debut occurred with Bantam's release of Texas Outlaw, the first book in her bestselling Wild Texas Nights series. Texas Outlaw broke industry records in paperback when it was nominated for two Rita Awards by the published authors of Romance Writers of America (RWA). The entire series remained on Kindle's Top 100 list for seven months, and Book 3 in the series, Texas Wildcat, was named the Best Historical Romance of the Year by Calico Trails Magazine. Since that time, Adrienne has written five #1 bestselling novels that have earned a variety of distinctions, including six awards for characterization.
When Adrienne's not writing, she indulges in her other passion, literacy. She works part-time for the Institute of Reading Development, where she helps parents find help for struggling school-aged readers. 
Adrienne's current fiction projects include a series of Historical Western Romantic Suspense novels, Lady Law and the Gunslinger,  and a YA Fantasy Series, Guardians of Aeld. She writes blogs about paranormal topics at AeldSeries.com; the business of writing at WritingNovelsThatSell.com; and the American West at WildTexasNights.com.