How to Write a Novel That Sells
Online Fiction Writing Course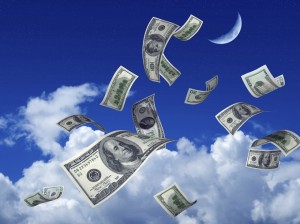 Lecture: Monday & Wednesday Nights (90 minutes) 
(All sessions will be recorded.)
Live Peer Commentary:
Wednesday Nights (2 hours)
(All sessions will be recorded.)
Dates:  No course scheduled at this time

Course Starts: 7:00 p.m. CST
Read our Student Testimonials Page (click here)
---
Register Now for Early Bird Discount!
The Origin of This Fiction Writing Course:
A #1 bestselling novelist on Amazon.com, Adrienne deWolfe originally developed How to Write a Novel That Sells as a fiction writing course for a college in her community. The novel writing students in that institution were frustrated because the standard creative-writing curriculum was not preparing them to write commercial fiction that sells (Romance, Fantasy, Science Fiction, Mystery, Horror, Thrillers, and Westerns). Adrienne taught How to Write a Novel that Sells at that college for three years. Now she is making this standing-room only fiction writing course available to aspiring authors around the world.   
Learn the Secrets of Published Authors:
Whether you write Romance, Fantasy, Mystery or Thrillers, you must master certain, fundamental techniques before you can write a novel that book editors want to buy.  If you've been struggling to break into the commercial fiction market, here's your chance to learn the tricks that published authors know.
How to Write a Novel that Sells is an 8-week fiction writing course that has students cheering. (Read our student testimonials).  Not only do students get to interact with an award-winning, #1 bestselling novelist during live lectures, they get the opportunity to learn from each other during live peer reviews.  These four interactive, 2-hour workshops are moderated by the instructor and are designed to help aspiring authors discern between writing criticisms that are founded on the "Rules of Writing" and criticisms that are founded on personal bias or Urban Myth.
How to Write a Novel that Sells will take you step-by-step through the progression of your story, arming you with the fiction writing skills that you need to sell your Romance, Fantasy, Science Fiction, Mystery, Thriller, Western or Horror novel.
Student Bonuses:
Students will receive free downloads of Adrienne deWolfe's instructional fiction-writing e-book:  How to Write Novels that Sell.  Students may also download free copies of Adrienne's How to Write Colorful Characters series.  These worksheet templates are designed to help you flesh out your Heroes, Heroines, Villains and Sidekicks to make them complex, compelling, and memorable.
Student Discounts:
Early bird registrants receive a $50 discount.  To continue improving novel-writing skills after the course ends, students will be offered discounts on private story critiques and private coaching with the instructor, Adrienne deWolfe.
---
Regardless of whether you participate in these voluntary, live critiques, you will receive written feedback about your writing assignments from the instructor.
For Live Peer Commentary, students will be invited to submit their writing assignments (anonymously, if preferred) to the instructor for distribution to other students who are participating in the Live Peer Commentary sessions.
Live Peer Commentary sessions are opportunities to:
~ Receive feedback from multiple readers, including the instructor
~ Improve confidence in recognizing "weak" writing and "strong" writing
~ Identify writing problems that can cost you a sale
~ Debate the pros and cons of subjective fiction-writing practices
~ Learn how to discern between literary criticisms that are based on "rules of writing" versus the personal bias of an individual reader   
Assignments for Live Peer Commentary Include:
1. Introducing the Hero / Heroine (supplement to the Characterization session)
2. Grabbing the Reader with a Literary Hook (supplement to the Chapter One session)
3. Writing Killer, Cliff-Hanger Endings (supplement to the Plotting session)
4. Mastering Suspense (supplement to the Pacing session)
(For details on how Peer Reviews will be moderated, read the Registration Policy.)
---
~ What is Popular in Your Fiction Category:  Identify Your Target Reader
~ Develop Memorable Heroes and Heroines
~ The Birth of a Book:  Chapter One & the Literary Hook
~ Write a Sexy, Thrilling, Powerhouse Read (Novel Structure)
~ Wit and Wisdom:  Dialogue that Builds Character and Creates Plot
~ Confidantes and Catalysts:  The Art of Writing Sidekicks & Villains
~ Bye-Bye Bloat:  7 Plotting Pitfalls that Could Cost You a Sale
~ Back to the Future:  Flashbacks and Transitions
~ Bust Through Writer's Block:   Jump Start Your Creativity
~ Land a Sale:  Write a Query Letter & Synopsis that Editors Want to Buy
~ Trounce the Trolls:  Recognize (and Give) Helpful Story Critiques
~ Live the Dream:  Plan Your Novel Writing Career
. . . And more!
Register for How to Write a Novel that Sells
---
Online Writing Workshops:
Want to enroll for FREE
in one of our online fiction writing workshops?
---