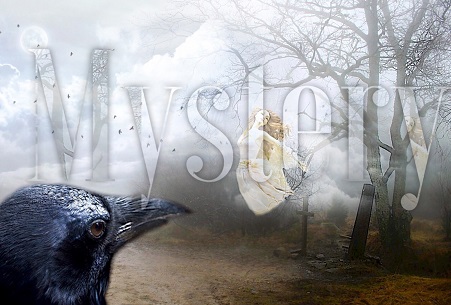 "I'm writing a Mystery," my writing student told me proudly.
And I said, "Great!  Which sub-genre are you writing?"
The student said, "Huh?"
"You know.  Cozy, Caper, Police Procedural, Hard-boiled . . . "
My student blinked blankly at me.  She had no idea what a sub-genre was, nor did she know that the Mystery category has 21 of them.  (No joke!)  
As a book-writing coach, I see this ignorance about commercial fiction-writing all the time – and especially among aspiring authors who claim to be writing Romance novels.  
For those of you who don't know, let me set the record straight:  Literary fiction (Hemmingway, Faulkner) is not Commercial Fiction (J.K. Rowling, Tom Clancy, Nora Roberts.)  In this post, I am speaking strictly about Commercial Fiction.  If you want to be the next Rowling or Roberts, you'd better know the conventions of your genre.
Whether you are writing Mystery, Romance, Science Fiction, Fantasy, Thrillers, Westerns, or Horror, you have a 1 in 4 chance of winning an agent's or editor's attention if you've failed to niche your book to a sub-genre.  
In other words, 75 percent of all manuscripts get rejected because the author hasn't done her research.  She hasn't  studied – and applied -- the conventions (or key story elements) that separate Suspense novels from Mysteries, or that make a Romance novel a Romance. 
A professional literary agent or acquisitions editor at a publishing house can see this glaring problem within the first few pages of Chapter 1.  That means, Chapter 2 doesn't get read, and your whole manuscript gets rejected.
If you're writing your book as a personal exercise in self expression, and have no intention of selling your novel, this post does not apply to you. 
However, if you plan to sell your novel to a publisher -- or straight to a reader, via Amazon – then you absolutely MUST know the expectations of your reading audience before you type the first line of your novel.  Otherwise, you might as well write your story in your private journal, where nobody, except you, is going to read it.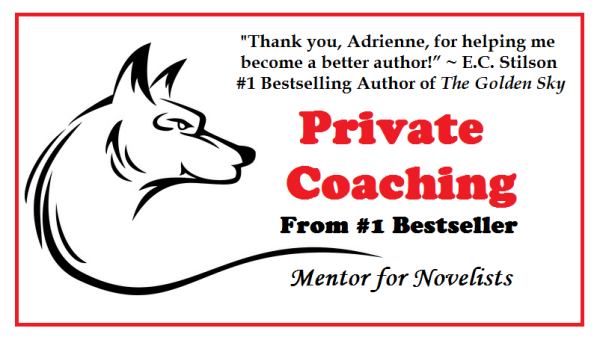 As a book-writing coach, I have finally come to understand the predominant agent / editor complaint that I've heard at writers' conferences for the last 20+ years:  "Writers don't do their homework.  Writers send their manuscripts to the wrong agent / editor."
I used to think that agents and editors meant that writers didn't address their query to the right NAME IN THE ORGANIZATION (although this tactic is off-putting, too, to many industry professionals.)  What agents and editors were really trying to convey was that the writer didn't demonstrate knowledge of the key elements – dare I say, formula? – of a particular commercial fiction genre.
Now you would think, that over the last 20+ years, this important knowledge would have permeated the ranks of newbie writers through such august organizations as Romance Writers of America, Sisters in Crime, Mystery Writers of America, Western Writers of America, Fantasy and Science Fiction Writers of America, etc. 
But there's always a new crop of writers, who like to re-create the wheel, so to speak.  They read nothing in their target genre; they ignore professional advice; or they forge blindly ahead without bothering to learn what is meant by a Cozy Mystery, Steampunk, or Regency Romance. 
So before you slap, "Romance," "Fantasy," or "Mystery" in the top margin of your manuscript, educate yourself about your genre.  Each of the 7 main categories of commercial fiction has sub-genres. 
How many sub-genres are there?  Here's a reality check for you:
In Romance, there are 10.

In Fantasy, there are 6.

In Science Fiction there are 7.

In Mystery, there are 21.

In Thrillers, there are 8.

In Westerns, I've counted 2.

And in Horror, there are at least 4.
Are you writing Urban Fantasy or Epic Fantasy?  Are you writing a Police Procedural or a Whodunit?  My friend, you had better figure out the answer to this question before you send your book to an agent or editor!  You're broadcasting your amateurism if you don't know enough about your category of fiction to niche your book toward a sub-genre.
And while you're learning all about the sub-genre you are writing, I strongly encourage you to learn what sets your sub-genre apart from the others in your category of fiction.  That way, you can add these conventions to your story. 
Remember:  your reading audience will be expecting these conventions when they open your novel.  Without them, you risk losing that reader for your current book -- and for all your books to come.
https://writingnovelsthatsell.com/wp-content/uploads/2014/12/451_305_mystery-raven.jpg
305
451
Adrienne deWolfe
https://writingnovelsthatsell.com/wp-content/uploads/2017/07/200_WNTS-Logo.png
Adrienne deWolfe
2017-08-02 06:15:17
2017-08-08 10:40:49
Literary Agents Reject Novels without a Subgenre @AdriennedeWolfe #Romance #Mystery #amwriting