COMING SOON!
How to Write a Romance Novel
Self-Study Course
Need help now?  Check out these Romance writing resources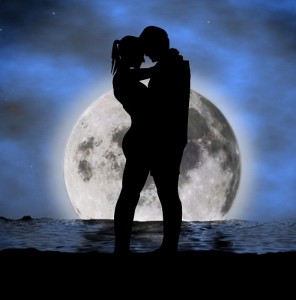 Romance:  Empress of the Consumer Fiction Market 
Romance novels dominate the bestseller lists of the New York Times, USA Today, and Publishers Weekly.  Every year, 74 million people around the world read a Romance novel.  If you're an aspiring author who wants to break into the fiction market, genre Romance is a good place to start.
Romance novels allow women the same fictional privileges that, in other genres, have been traditionally reserved for the male protagonist.  In genre Romance, a woman is consistently characterized as "heroic" and is given power over her life.   
Romance is an optimistic category of fiction.  It espouses values that are important to women:  family, home, love, children, community, career, and (in Inspirational Romance novels) spirituality.  Romance remains one of the few bastions of fiction where a reader can turn, with confidence, knowing that in the end, the girl will get the guy, and perhaps more importantly, the guy will treasure her as a woman.
About the Self-Study Course: 
How to Write a Romance Novel that Sells:  Self-Study Course will take you step-by-step through the progression of your story, arming you with the fiction writing skills that you need to sell your novel to Romance editors at legacy publishing houses. 
How to Write a Romance Novel that Sells is a spin-off of Adrienne deWolfe's popular 8-week fiction writing course, How to Write a Novel That Sells, which she originally developed for a college in her Texas hometown. (Read our student testimonials).  
By popular demand, Adrienne created this independent, self-study course for busy Romance writers, who don't have time to engage in a live, online course.  
These independent, self-study classes allow you to pace yourself.  You will receive the same basic study materials that were available to students in the live course.  You may pick the lessons that most appeal to you (the ala carte option), or you may choose to take the full course.
Of course, the tuition for the full, self-study course is lower than the tuition for the live course. Why?  Because you will not have an instructor present to provide feedback about your writing.
But I Want Feedback on My Writing!
Congratulations!  That's great news!
Since you're ready to take the next step, Adrienne is available to provide coaching, story critiques and/or line edits.  Learn more about her mentorship program for aspiring Romance authors.
Instructional Materials to Help with Self-Study
About the Instructor: 
Originally published by Bantam Fanfare and Avon Books, Adrienne deWolfe is a #1 bestselling historical Romance author on Amazon.  Her first five  novels have won 9 awards, including the Best Historical Romance of the Year (from Calico Trails Magazine).  She has also been a finalist for two Rita Awards (Romance Writers of America) and two Reviewer Choice Awards (Romantic Times Magazine.)  A popular speaker who has lead writing workshops at five national conferences of Romance Writers of America, Adrienne has developed novel-writing courses for a Texas college in Austin.  You can learn more about her writing career in the "About Adrienne deWolfe" section of this website.
Lesson 1:  So You Think You're Writing a Romance Novel?
What is a Romance novel? (If you think Gone with the Wind, Bridges of Madison County, or Nights in Rodanthe are Romance novels, then you REALLY need this lesson.) Do you know the 10 sub-categories of the genre and who writes best-sellers in each?  Do you know the difference between a commercial novel and a literary novel?  Are you so well-versed in publishing terminology that you can chat face-to-face with a bookseller, literary agent or editor? (Free Lesson)
Lesson 2:  Understanding Your Market and Your Readers
If you're serious about succeeding in this $1.368 billion, worldwide market, you need to understand the tastes and preferences of your readers. Learn what it takes to keep your target market eagerly coming back to buy your next book. (Free Lesson)
Lesson 3:  How to Write Memorable Characters
Part One:  Lovable Heroes and Admirable Heroines -- Learn to craft the kinds of characters that make your readers cheer. ($15.00)
Part Two:  Sidekicks & Villains -- Learn how to write confidantes and sidekicks that editors want to see as heroes and heroines in spin-off novels!  Learn how to redeem the "nasty" characters who cause the obstacles in your story.  (Or, if you prefer, learn how to get rid of your villain in a satisfying way!) Also included in this lesson:  The Connection Between Secondary Characters and Subplots. ($15.00)
Lesson 5:  The Birth of a Book:  Chapter One & the Literary Hook
Editors look for certain things in your first chapter:  if those things aren't present, you're not going to win a book contract.  Learn how to grab your reader with the first sentence.  Learn whose viewpoint should open your story.  Learn how to craft Chapter 1 so that the rest of your novel logically follows. ($15.00)
Lesson 6:  Write a Sexy, Thrilling, Powerhouse Read 
If you don't know how to structure a novel, you'll send your reader to Snooze Ville.  Learn how to overcome the dreaded "sagging middle" -- the bane of fiction writers since the dawn of time.  Included in this lesson:  Bye-Bye Bloat:  7 Plotting Pitfalls that Could Cost You a Sale ($15.00)
More Lessons Planned, including:
~ Wit and Wisdom:  Dialogue that Builds Character and Creates Plot
~ Back to the Future:  Flashbacks and Transitions
~ Bust Through Writer's Block:   Jump Start Your Creativity
~ Land a Sale:  Write a Query Letter & Synopsis that Editors Want to Buy
~ Trounce the Trolls:  Recognize (and Give) Helpful Story Critiques
~ Live the Dream:  Plan Your Novel Writing Career
Online Romance Writing Workshops:
Other Online Writing Courses and Workshops:
Want to enroll for FREE
in one of our online fiction writing workshops?
---