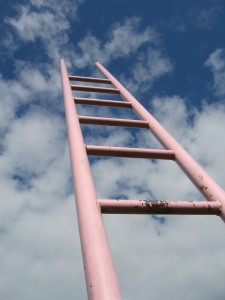 How to Write a Query Letter and
Synopsis that Sell Your Book
(1 session/2 hours)

Dates:  No course scheduled at this time

Time: 12:00 noon to 2:00 p.m. CST
Ready to climb the ladder of success?
Then you need to learn how to write a book proposal that sells your novel!
A fiction book proposal consists of the query letter and synopsis.  Savvy fiction writers know that the vast majority of book editors require a completed manuscript before offering a contract; however, an editor won't invite you to submit your manuscript for serious consideration until you've learned to write a query letter and synopsis that intrigues them.  
In this online writing workshop, learn proven methods of writing a book proposal that will capture the interest of a literary agent and editor.   We'll discuss the answers to questions such as: 
How do you write a query letter?

How do you write a synopsis?

What part of the agent query can be handled by phone?

What are the different types of synopses? 

Why shouldn't your synopsis read like your novel?
Arm yourself with the knowledge that you need to write a book proposal that sells.
Read student testimonials of our online fiction writing workshops and courses.
About the Instructor: 
Adrienne deWolfe is a multi-published, award-winning  novelist and fiction instructor, who has developed novel-writing courses for a Texas college in Austin.  You can learn more about Adrienne's writing credentials in the "About Adrienne deWolfe" section of this website.
---
No course scheduled at this time
Early Bird Savings $15 *
Your Investment is $60 *
---
* Want to enroll for FREE?  Learn how!
---
Other Online Writing Workshops and Classes: