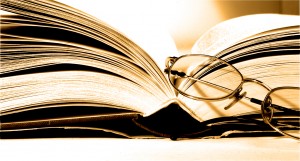 How to Fix
the "Sagging Middle" 
of Your Book 
(1 session/2 hours)

Dates:  No course scheduled at this time

Time: 12:00 noon to 2:00 p.m. CST
You know you've read one:  a book that got so boring, you put it down on the table -- and never bothered to pick it up again. 
To write a book with a Sagging Middle is the kiss of death for any writer.   Not only will it cost you a book contract, it will make your readers stop buying your novels in the book store.
Unfortunately, many editors don't have the time or the patience to advise fiction writers how to fix a slowly-paced novel.   Many times, an editor will suggest that the writer engage in whole-sale page-slashing -- stripping out more than a quarter of the story!
Fortunately, there's a better way.
Before you start slashing dozens of pages, let's consider some other solutions that might make your plot a real a page-turner.   In this online writing workshop for genre fiction writers, you'll learn ways to save your precious prose from the chopping block so you can make your writing better than ever and improve your odds of a book sale!
Read student testimonials of our online fiction writing workshops and courses.
About the Instructor: 
Adrienne deWolfe is a multi-published, award-winning  novelist and fiction instructor, who has developed novel-writing courses for a Texas college in Austin.  You can learn more about Adrienne's writing credentials in the "About Adrienne deWolfe" section of this website.
---
No course scheduled at this time
Early Bird Savings $15 *
Your Investment is $60 *
---
 * Want to enroll for FREE?  Learn how!
---
Other Online Writing Workshops and Classes: