Note from Adrienne: Welcome to best-selling Regency Romance author, Collette Cameron, who has graciously written a post that shares her fascinating research into Gypsy customs. Collette's new Romance, the Viscount's Vow, is currently on tour. She's raffling off a $25 Amazon Gift Card and an ebook copy of Highlander's Hope (the first book in her series) to one lucky commenter. So be sure to follow Collette and say "howdy" at each stop on her tour -- including this one! The more times you comment, the better your chance of winning. 
---
 A Gypsy Noblewoman
in Regency England
By Collette Cameron
The heroine in The Viscount's Vow, Evangeline (Vangie) Caruthers, is a bit unusual for a Regency romance. Though she's the daughter of a baronet, she's also part Romani -- a gypsy princess, in fact.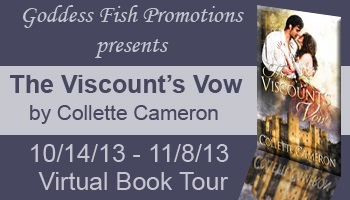 I thought I'd share some of the interesting Romani culture tidbits I came across while doing my research. These were true in 1814, the year The Viscount's Vow is set in. 
First, all Roma—that's how they refer to themselves—have a Gadžo name, their Christian name, and a Roma name. Vangie's Roma name is Zora. Gypsies vistas, or clans are ruled by a bandolier, who deals with the day-to-day issues that might come up. This person is chosen because of their maturity and wisdom. He is not the gypsy king.
Destiny and hearts collide
when scandal forces a nobleman
and a gypsy into a
marriage of convenience in
The Viscount's Vow
I found contrasting information about divorce. Some sources claimed it was complex because of the bride price paid before the marriage. Others said that within the gypsy culture, if a woman leaves her husband, she's divorced him and is free to marry another. I used this aspect in The Viscount's Vow because no bride price was paid for Vangie, so the point was mute. Purity before marriage was strictly adhered to, which is in direct contrast to how the travelers, especially the women have been portrayed historically.
I was astounded to learn the rigorous customs the Roma adhere to regarding ceremonial cleanliness or pollution. For instance, they wouldn't use a handkerchief because it's unclean, and they were supposed to only wash in running water. Vangie has been raised as an English noblewoman who spends time with her Romani clan, so she does take baths. Part of her internal conflict is a result of the clash between her English and Roma heritage.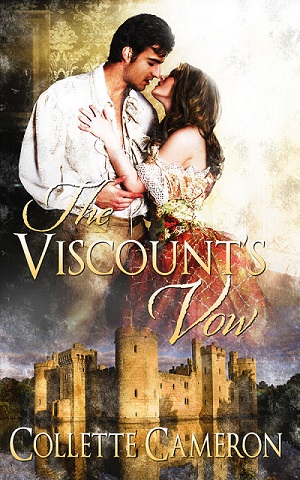 Ian is accepted as a gaje, a Gypsy Friend, which essentially makes him an honorary Gypsy, and he is entitled to the hospitality and protection of the clan. It's a good thing too, because he has an extended visit with the Roma after Vangie leaves him.
Gypsies are a blood family, and the only way for a gawdji (a non-gypsy) to become part of the family is to either be sponsored by a member of the clan, or travel with the gypsies for a time. Then the vista votes whether to accept the gawdji into the tribe. If a vote of consent is passed, an initiation ceremony must be undergone. Ian doesn't ever go to this extent, because his time with the Roma is temporary.
One custom I found extremely fascinating is that when a gypsy woman is pregnant, she is cared for by the other women of the clan, and dear hubby takes over all her duties. There's so much more I could share about these fascinating people, who were continually shunned and persecuted, but the final bit that honestly surprised me the most, was how many of the Roma tribes were devout Christians.
So there you are; a brief introduction to Romani culture and customs. You'll find many more references to gypsy foods, dress, language, and laws in The Viscount's Vow.  
The Viscount's Vow
by Collette Cameron
Amidst murder and betrayal, destiny and hearts collide when scandal forces a nobleman and a gypsy to marry in this Regency Romance. Half Romani, half English noblewoman, Evangeline Caruthers is the last woman in England Ian Hamilton, the Viscount Warrick, could ever love—an immoral wanton responsible for his brother's and father's deaths. She thinks he's a foul-tempered blackguard, who after setting out to cause her downfall, finds himself forced to marry her—snared in the trap of his own making.
When Vangie learns the marriage ceremony itself may have been a ruse, she flees to her gypsy relatives, declaring herself divorced from Ian under Romani law. He pursues her to the gypsy encampment, and when the handsome gypsy king offers to take Ian's place in Vangie's bed, jealousy stirs hot and dangerous.
At last, under a balmy starlit sky, Ian and Vangie breech the chasm separating them. Peril lurks though. Ian's the last in his line, and his stepmother intends to dispose of the newlyweds so her daughter can inherit his estate. Only by trusting each other can they overcome scandal and murderous betrayal.
About Collette Cameron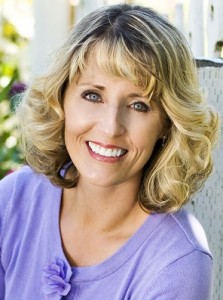 A life-long Oregonian, Collette Cameron was born and raised in a small town along the northern Oregon coast. Today she makes her home in a rural community, 30 minutes west of Portland. Her Victorian farmhouse sits on a one-acre certified wildlife habit, interspersed with a plethora of gardens: English, rose, butterfly, rock, water, and of course, vegetable.
A voracious reader of romance since her teens, she even named her daughter after a heroine in her favorite romance novel. An enthusiast of times gone by, and anything related to romance, she writes Historical Romance, with a dash of inspiration, a pinch of humor, and a liberal portion of suspense.
Having dabbled in interior decorating in her youth, Collette returned to school, graduating summa cum laude from Oregon State University, and went on to obtain her Master's Degree in Teaching. She is member of Romance Writers of America, Rose City Romance Writers, The Beau Monde, and Love Faith and Hope, Inc., and a whole slew of other author/writer groups.
Some of Collette's favorite things include unique blends of coffees and teas, trivia, Cadbury Milk Chocolate, inspirational quotes, and scented candles. Her Christian faith, husband, three adult children, and five miniature dachshunds round out her life quite nicely! When she's not teaching or writing, she enjoys amateur photography, bird watching, gardening, interior decorating, rock-hunting, boating or fishing on the Columbia River, and reading of course.
Here's your chance to become one of 16 lucky winners of glamorous jewelry, exquisite candles, & accessories ($500 Value!)
---