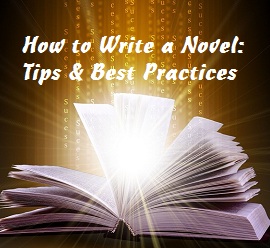 At Writing Novels That Sell, we realize that the economy has been tough.  Especially for writers. 
We want to help!   We want to make it easy for you to get the training you need so you can write books that people really want to buy -- not just download for free!  Let us help you get your big break so you can start living your publishing dream. 
Here's How We Can Help:
We'll offer you a FREE enrollment in one of our writing workshops, or
We'll provide you a FREE professional story critique of the first 10 pages of your book manuscript or short story. 
Here's How You Can Help Us:
Tell all your friends about our workshops, our story critiques, and our private coaching program for novelists.
If 2 of your writing buddies sign up for, and complete, any of our workshops **or** if just 1 of your friends pays for a story critique / private coaching before the end of the year, then you get to choose between the 2 free options:  the workshop or the story critique.  
That's all you have to do!  We like to keep things simple.
Just be sure that your friends tell us that you referred them by sending Adrienne a private email.
Happy writing!
---
Online Writing Workshops and Classes: