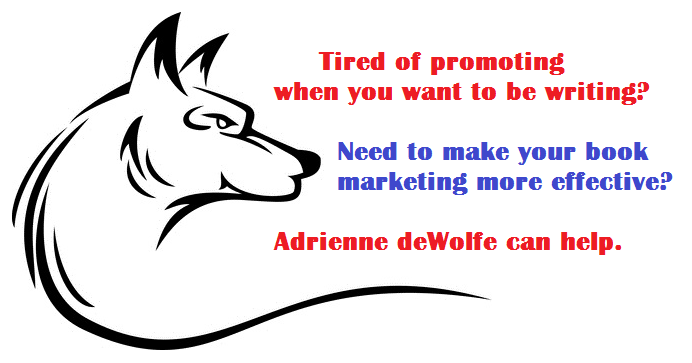 Losing precious writing-time? Feeling overwhelmed by marketing tasks? You've come to the right place.
For more than 20 years, Adrienne deWolfe has worked as a professional marketer. She has capitalized on this knowledge to drive traffic to her blogs, build her social media accounts, and make her novels #1 bestsellers on Amazon and Barnes & Noble.
In fact, Adrienne has won 37 prestigious marketing awards, including the Best Promotion in Texas from a professional, statewide public relations association.
You got into this business to WRITE books,
not PROMOTE them.
Now Adrienne is offering help to fellow authors. She understands your dilemma: you want to WRITE NOVELS, not spend all your time on websites, press releases, social media, blog tours, advertising -- the options for marketing books are endless!
See sample book trailers below:

Adrienne would love to be a part of
your Dream Team for Success.
To discuss your marketing goals and objectives, contact Adrienne by completing the form below. Serious inquiries only, please.